Google Analytics (GA) is a free tool from Google, which allows us to measure metrics and visits to our website. This information is very important in marketing strategies and in the decision making process.
1. Create a Google Analytics account
Before you can set up a GA account, you will need to log in to your Google account (using a gmail account). If you do not have a Google account, you will need to create one beforehand.
Once logged into your Google account, go to the Google Analytics home page and select "Get started for free" in the upper right corner.
https://analytics.google.com/analytics/web/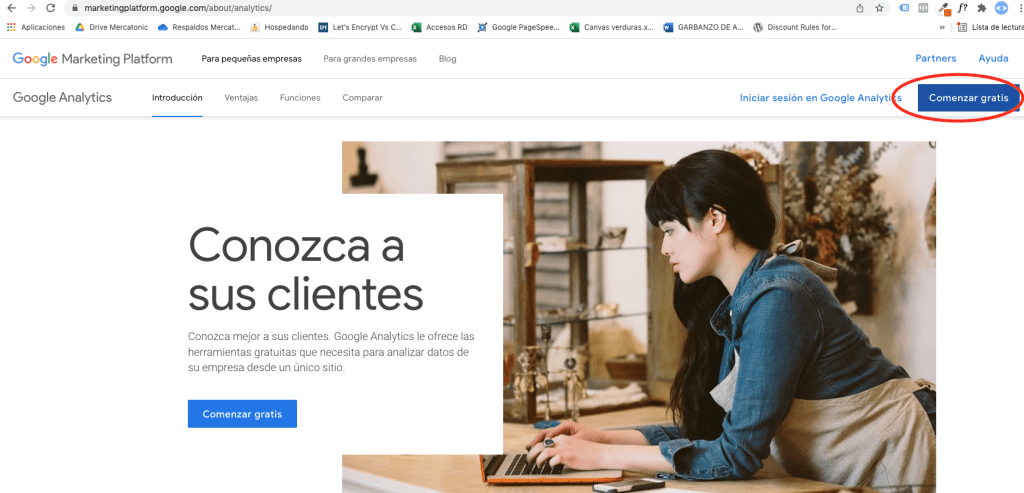 Step 2: Add account information
Add Account details, choose your company or website name to identify it correctly.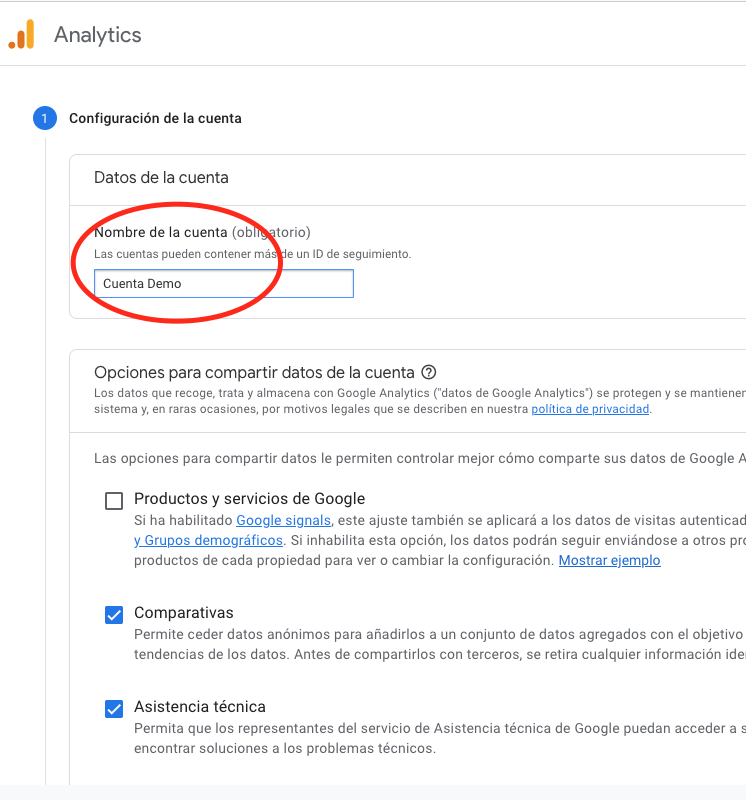 2. Add the Name of the property (can be the same name as above), the time zone and the currency.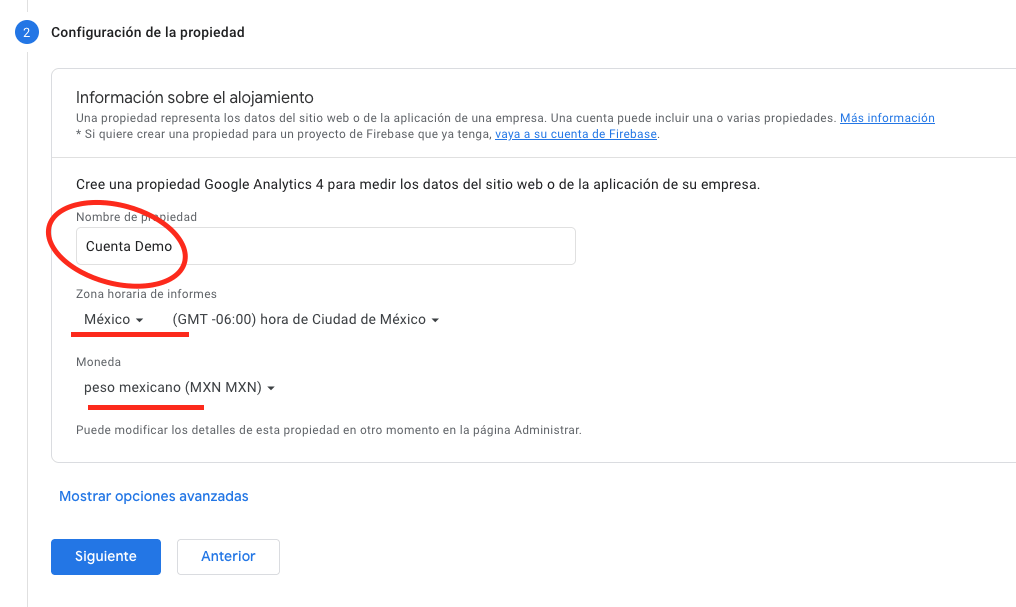 3. Fill in your company information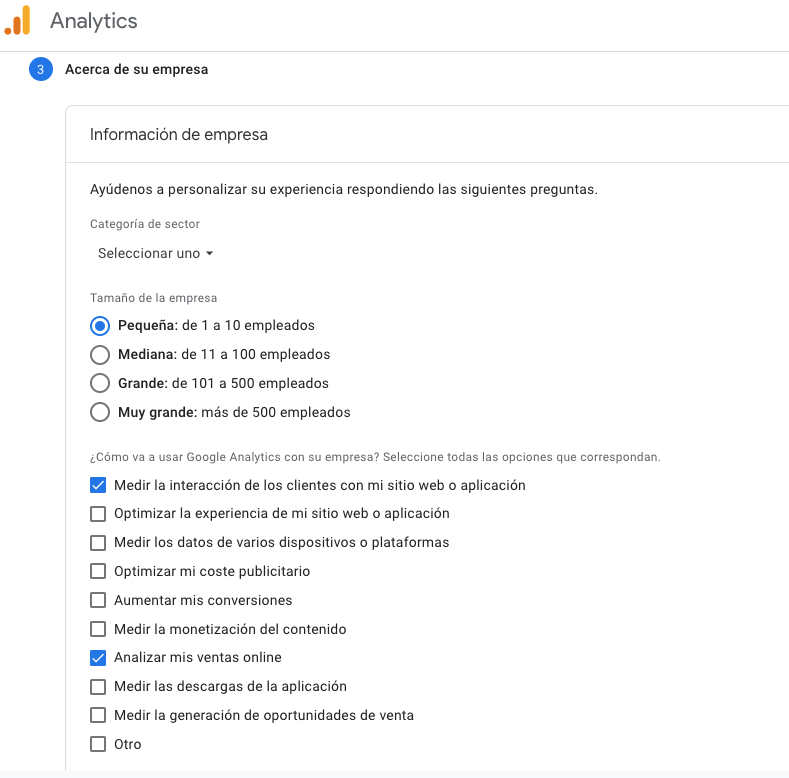 4. You must agree to the Google Analytics Terms of Service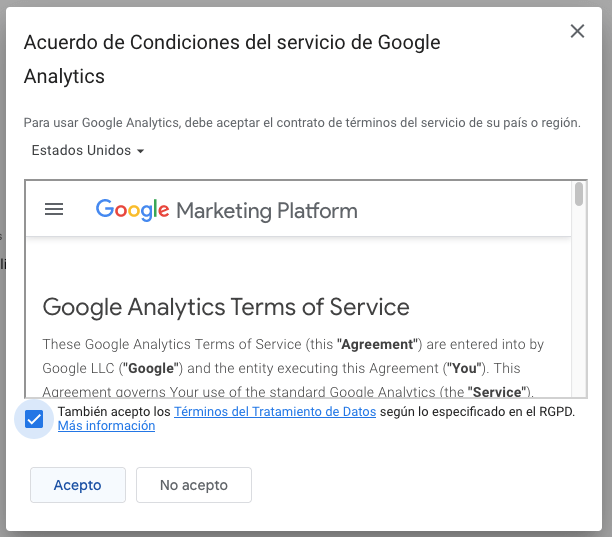 5. You will be redirected to a window where you must choose a platform. Choose the Web option.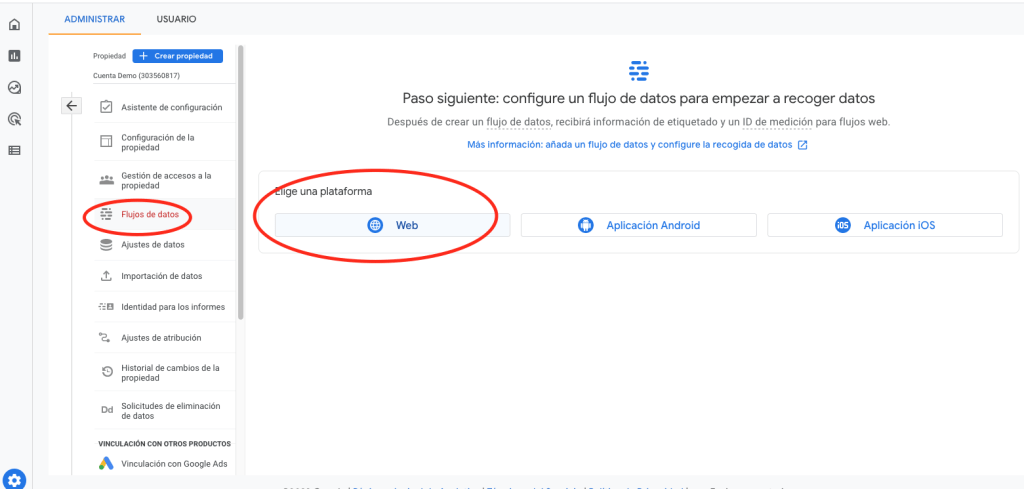 6. Enter the url of the website, and a name of the flow (again, it can be the name of the company or website).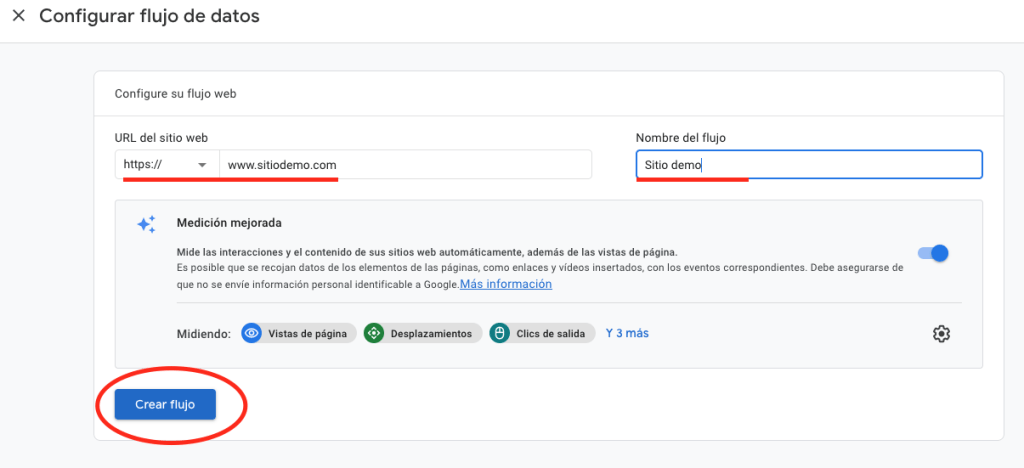 7. Copy the measurement ID as it is the code that you must pass to us to start measuring visits and collecting information from the website.